รายละเอียด
Radial Firefly Tube DI
Features
12AX7 tube drive and class-A front end
Dual inputs with separate gain & remote switching
Drag control load correction for optimal tone
Variable output connects directly to a PA
Fatten up your DI tracks
The Firefly's drive circuit utilizes a 12AX7 vacuum tube, which is the most popular tube made today and can be found in nearly all guitar amplifier designs. This helps provide the character and feel of a vintage device, while still maintaining low distortion and noise profiles common to modern pro audio equipment. The Firefly excels when used on instruments that sound too clinical or one dimensional when recorded directly, adding punch and warmth to bass or guitar tracks both on stage and in the recording studio.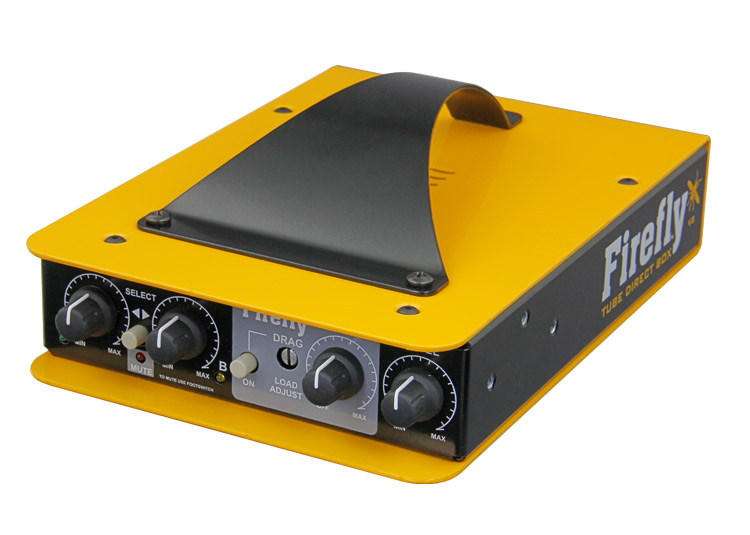 Switching between passive & active basses
The Firefly is equipped with two inputs and level controls to make switching between active and passive basses easy. Add the JR2 remote control for added switching convenience.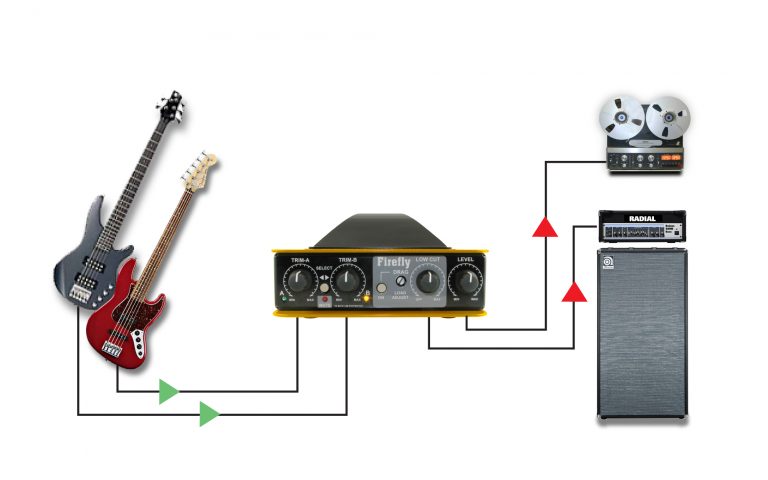 Firefly with an acoustic guitar and mandolin
The Firefly is perfectly suited for doubling on stage using two acoustic instruments. The 4 meg-ohm piezo input enables direct connection without a preamp.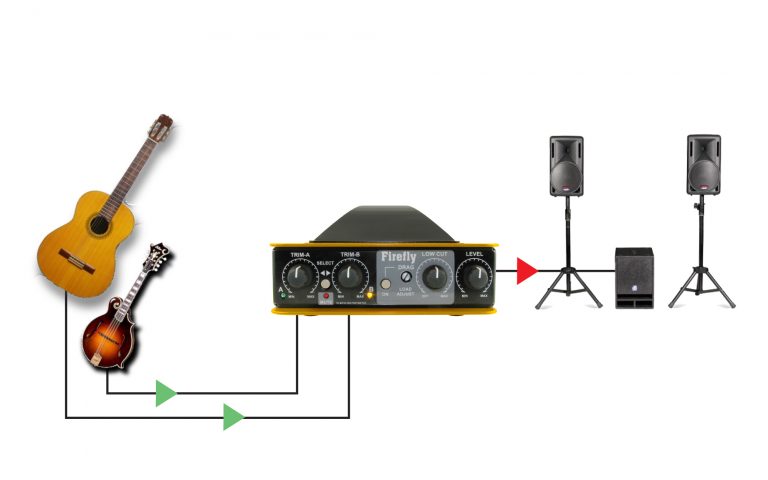 Using the Firefly with an upright bass
Whether you are connecting via a pickup/preamp combination or just direct from the passive piezo, the Firefly is perfect for string instruments. Use the variable high-pass filter to eliminate low frequency resonance and feedback.