รายละเอียดเพิ่มเติม...
Turbosound iX12 1000 Watt 2 Way 12″ Powered Loudspeaker
ลำโพงกลางแจ้ง Turbosound iX12 เป็นตู้ลำโพงแบบมีกำลังขยายในตัว 1000 วัตต์ ขนาดดอกลำโพง 12″ Powered Loudspeaker with KLARK TEKNIK DSP Technology, Remote Control via iPhone/iPad and Bluetooth Audio Streaming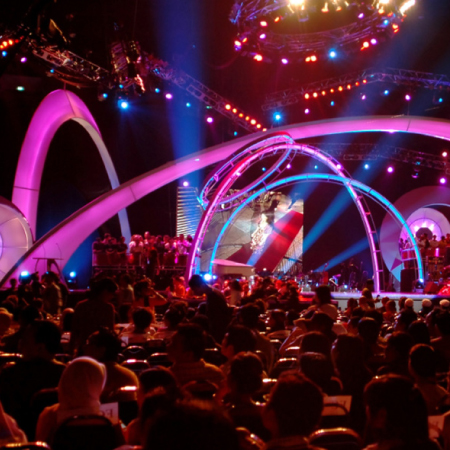 The 1000-Watt iX12 is a powered two-way 12″ loudspeaker with Bluetooth* audio streaming ideally suited for a wide range of portable and fixed music and speech sound reinforcement applications. A state-of-the-art KLARK TEKNIK DSP controls the built-in 3-channel digital mixer via a single-knob user interface, as well as providing comprehensive wireless remote control via dedicated app for iPhone/iPad. The iX12's powerful 12″ low frequency driver and 1″ titanium dome compression driver ensure highest-quality low end, extended high frequency reproduction and articulate midrange reproduction.
The iX12 is fitted with a dual angle pole mount socket, allowing it to be pole mounted straight on, or raised higher and angled downwards to optimise audience coverage. The lightweight fibre glass reinforced composite enclosure is fitted with a rugged powder coated perforated steel mesh grille.
Class-D – 1000 Watts of Perfect Sound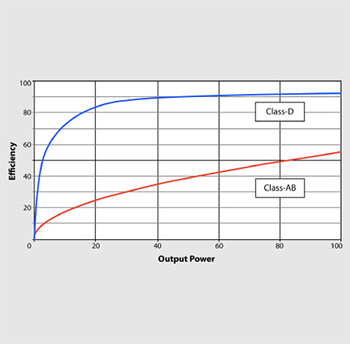 Thanks to our revolutionary Class-D amplifier technology, we are able to provide enormous power and incredible sonic performance in an easy-to-use, ultra-portable and lightweight package. Class-D amplification makes all the difference, offering the ultimate in energy efficiency and eliminating the need for heavy power supplies and massive heat sinks. This amazing technology makes it possible to design and build extremely powerful products that are significantly lighter in weight than their traditional
This amazing technology makes it possible to design and build extremely powerful products that are significantly lighter in weight than their traditional counterparts, while using less energy and protecting the environment. The lightweight Switch Mode Power Supply, coupled with the industry-leading KLARK TEKNIK Digital Signal Processing (DSP) module, provides dynamic equalisation and sophisticated limiting functions, ensuring optimal performance and long-term reliability. An efficient and lightweight KLARK TEKNIK Class-D power amplifier provides the iX12's bi-amplified 1000-Watt output.
KLARK TEKNIK DSP – the Secret to Superb Sound
KLARK TEKNIK is recognised worldwide as one of the most prestigious British audio companies, with a 40-year pedigree and a TEC Lifetime Achievement Award to back it up. The Company has designed and manufactured products for world-class artists, and their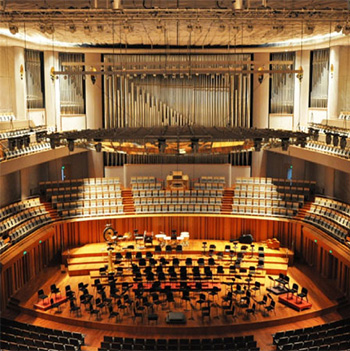 legendary DN780 reverb processor is considered by leading audio engineers around the world as the industry standard. Check out their website to learn more about KLARK TEKNIK's legendary heritage.
TURBOSOUND is proud to incorporate custom-engineered KLARK TEKNIK DSP into their products. From the instant your signal enters the iX12, the built-in DSP (Digital Signal Processor) takes over, ensuring the highest possible signal integrity. Much more than just selective EQ enhancement, the iX12's 24-bit DSP analyses the incoming signal and intelligently applies specific filters to actually improve the sound quality. It is very much like having an audio engineer monitoring the input and output signals of each iX12, dialing in the perfect EQ and constantly making subtle adjustments to the crossover, compressor/limiter and more – which all adds up to significantly better sound.
Bluetooth Ready
The days of tape decks, CD and even mp3 players are long gone. Now your music lives on your smartphone or computer tablet, so you can stop searching for those outdated cables and fancy adapters. An industry first, the iX12 puts all your music at your fingertips via stereo Bluetooth. Now with a simple wave of your hand, you can stream music from any Bluetooth-equipped iOS device, such as your iPad, iPhone – or even your laptop computer.
Comprehensive Remote Control
We take Bluetooth a step further, giving you total control of the iX12 directly from you iPhone or iPad. This amazing feature lets you adjust all settings from either the listening area or the stage, for the perfect sound every time. The iX12 Bluetooth app even allows the user to define one iX12 as the master, and the other as the slave – so the music stream is presented in true stereo.The dedicated apps are available free of charge at turbosound.com, or from the Apple App Store.
Specifications
System
Frequency Response
50 Hz – 20 kHz ±3 dB
42 Hz – 20 kHz -10 dB
Nominal Dispersion
80° H x 60° V @ -6 dB points
Maximum SPL
125 dB
Crossover type
Active
Transducers
1 x 12″ (308.5 mm) LF driver
1 x 1″ (25.4 mm) HF compression driver
Limiter
Independent HF, LF
Amplifier
| | |
| --- | --- |
| Maximum output power* | 1000 W |
| Type | LF: Class-D HF: Class AB |
| Protection | Short circuit, open circuit, thermal |
Connectors
| | |
| --- | --- |
| Input A / B | 2 x combo jack / XLR |
| Sensitivity for max out with volume control at 0dB | +4 dBu |
| Input impedance | 16 kΩ unbalanced, 33 kΩ balanced |
| Maximum input level | +22 dBu |
| Output | XLR, servo-balanced |
| Output impedance | 220 Ω unbalanced, 600 Ω balanced |
| Mains Supply | IEC mains connector with integrated power switch† |
Controls
| | |
| --- | --- |
| Hardware | Rotary push-encoder |
| Software | iOS interface via bluetooth |
User DSP Functions
| | |
| --- | --- |
| Factory EQ presets | Positioning, Sound mode, Phase |
| Display | LCD 128 x 32, blue, backlit |
| Equalisation | Bass and treble controls |
| Crossover | High pass L-R 24 dB/oct |
| Protection | Lock-out function for all settings |
Bluetooth Wireless Technology
| | |
| --- | --- |
| Frequency range | 2402 MHz ~ 2480 MHz |
| Channel number | 79 |
| Version | Bluetooth 4.0 dual mode |
| Output | 8 dBM |
| Compatibility | Supports A2DP 1.2 profile, BLE |
| Maximum communication range | 35 m (without interference) |
| Connectivity | Master-slave: stereo pairing link |
Power Supply
Power consumption
80 W @ 1/8 max power
Voltage
USA / Canada
120 V~, 60 Hz
UK / Australia / Europe
220-240 V~, 50/60 Hz
Korea / China
220-240 V~, 50/60 Hz
Japan
100 V~, 50/60 Hz
Enclosure
| | |
| --- | --- |
| Dimensions (H x W x D) | 609 x 370 x 370 mm (24.0 x 14.5 x 14.5″) |
| Net weight | 19.4kg (42.8 lbs) |
| Construction | Injection-moulded polypropylene enclosure |
| Finish | Black paint |
| Grille | Powder coated perforated steel |
| Flying hardware | – |