คำอธิบาย
Line 6 Spider V 60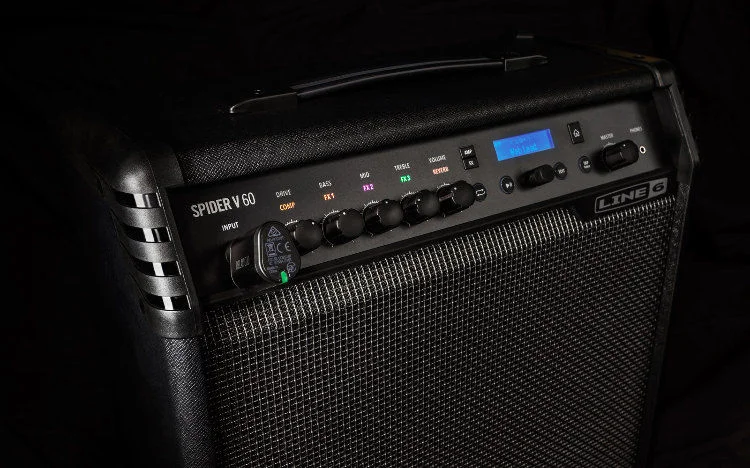 Killer presets for any occasion
he Line 6 Spider V 60 is loaded with a full arsenal of amazing presets. You have your Iconic Rig Presets, based on must-have setups from legendary recordings. Then there's the Artist Presets of cutting-edge contemporary sounds created by some of today's top guitarists. And lastly, Standard Presets deliver original Line 6 classics, tweaked to perfection by the tone-meisters in Calabasas, California. With over 100 killer presets – and an intuitive, color coded control set, the Spider V 60 makes it quick and easy to nail the perfect tone.
Full-range speaker system
No conventional guitar amp, Line 6 spec'd the Spider V 60 with a full-range speaker system that includes a custom-designed guitar speaker plus a high-frequency driver. The benefit here is that your amp will sound fantastic with not only electric and acoustic guitars, modeled amps, and effects – but you can also plug in a full mix and hear it in high fidelity. Trust us – your acoustic guitar will sound amazing through the Spider V 60 – no need for a separate amp.