คำอธิบาย
Smart features and easy-to-use controls
Practicing is fun and easy with the Spider V 20, thanks to its smart feature set. Tweak the Drive and Tone controls until you achieve your desired sound. Tap in delay times and modulation rates with the Tap/Tuner button, or hold it in to access an onboard tuner. Add atmosphere and depth to your playing with the dedicated Reverb knob. Best of all, color-coded controls and dedicated front-panel buttons make setup as easy as plugging in your guitar. You also get a headphone jack, making it easy to practice without bothering those around you. Whatever your skill level, the Spider V 20 makes a superb practice amp.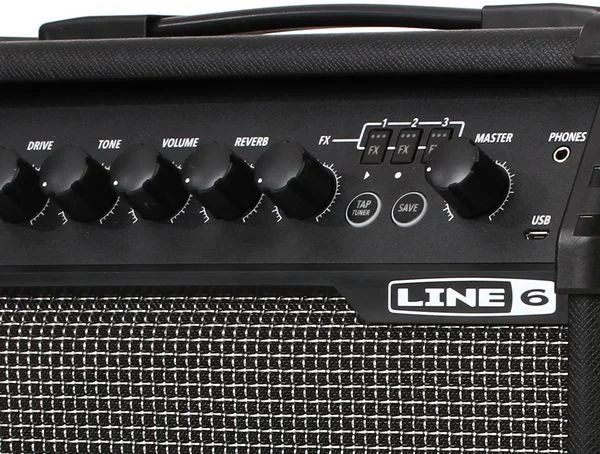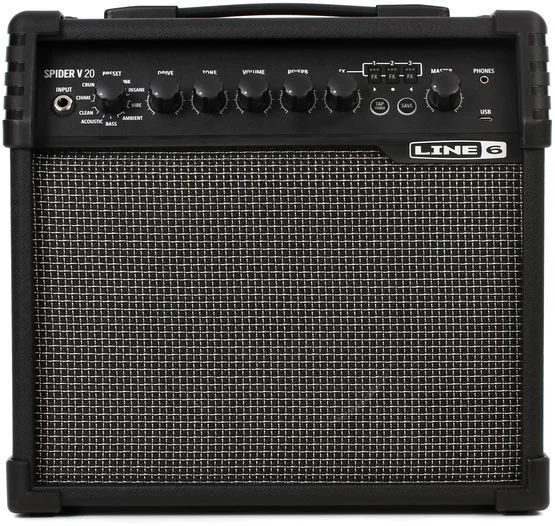 Killer presets for any occasion
The Line 6 Spider V 20 is loaded with 16 essential presets. From Clean to Crunch to Insane, the Spider V 20 does it all. You also get Acoustic and Bass presets. Each preset includes three switchable stompbox-style effects that you can activate with dedicated front-panel FX buttons. And if you find yourself wanting more, then you can connect the Spider V 20 to your Mac, PC, or smart device to access even more amps and effects, edit presets, and create your own presets.
Light enough to take anywhere
No matter where you go, the Spider V 20's small size makes it the perfect traveling companion. It stands less than a foot tall, and it's so light that a toddler could be your roadie. That said, when we cranked it up here at Sweetwater, we were shocked — it can get pretty loud!