รายละเอียดเพิ่มเติม
Korg Kross 2 88 Key Matte Black Limited Edition
The only instrument you need
The Korg Kross 2 is the only instrument you need. With its class-leading soundset, Kross 2 is your one-stop music production machine. Kross 2 delivers a broad range of sounds that leave even previous-generation flagship models in the dust. And the quality is simply stunning, bolstered by PCM data that's approximately twice as large as predecessors like the X50 and the PS60. For your gigging pleasure, Korg has lavished attention on frequently-used sounds such as rock/jazz organ, strings, brass, and synth sounds. But you also get ear candy flavors like toy piano, accordion, combo organ, church organ, and even a vintage tape sampler, along with cutting-edge dance music/electronica sounds — unique sounds you won't find in any other synth at this price. And with Sound Selector and a favorites function, finding and organizing your sounds for instant onstage deployment is a piece of cake.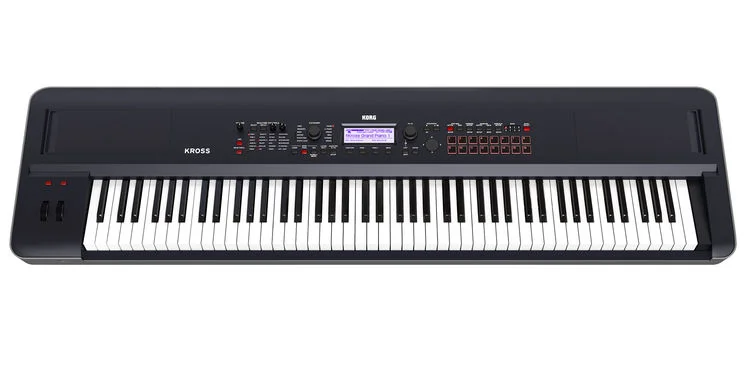 Korg's pro-level EDS-i sound engine with 134 killer effects
Korg's EDS-i is a studio-grade sound engine distilled from the EDS/EDS-X sound engines found on Korg's most advanced instruments. EDS-i lets you use a total of seven effects simultaneously: five insert effects plus two master effects. You get essentials such as delay, reverb, chorus, flanger, and rotary speaker, but there's also amp modeling powered by Korg's REMS modeling technology. There's even a robot voice vocoder! With 134 different high-quality effects onboard, you'll never run out of sonic inspiration.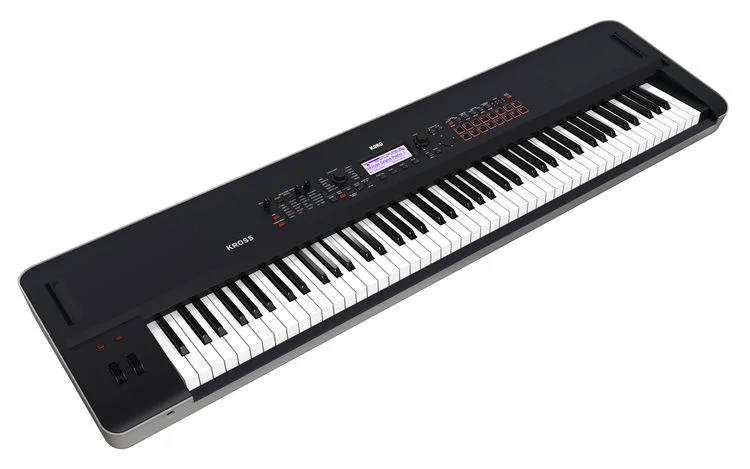 Gorgeous sounds to make your music sound lush
Korg Kross 2 88 is loaded with piano, electric piano, and drum sounds that have been taken from flagship Korg instruments used by the pros — giving the Kross 2 a soundset that surpasses other instruments in its price range. The grand piano, for example, includes lavishly-sampled decays with three different levels of velocity. Korg has even sampled damper pedal noises, juicing your performances with the ultimate in realism and nuance.