รายละเอียด
EVH 5150 III 50 Watt 6L6 Head
With its smaller size and portability, the EVH® 5150III® 50W 6L6 Head is the perfect amp for players who want arena volume and performance in a compact package. Three channels of road- tested sound work for any playing style— crisp cleans, raw crunch or searing leads, while newly added independent dual-concentric controls allows for gain and volume level matching.
This 2.0 version of our popular 50-watt head delivers a full-spectrum of tone — channel one powers crystal-clear clean tone, channel two ranges from chunky overdrive to tight distortion, and channel three oozes with liquid gain. Channels one and two each have dual concentric gain/volume controls, with shared EQ (low, mid, high). Channel three has its own gain, volume and EQ (low, mid, high) controls. All three channels also have global presence and global resonance controls.
This amp head also includes selectable impedance (4, 8 or 16 ohms), dual parallel speaker output jacks, effects loop, headphone jack, line out and a four-button footswitch with 1/4" input jack and MIDI input.
Loaded with pure EVH sound and power, the EVH 5150III 50W 6L6 Head is wrapped in Black or Ivory textured vinyl and features our instantly recognizable black EVH-striped steel grille. A high- quality fitted cover is available as an EVH Accessory.
50 Watts of Arena-filling Volume
Don't let the EVH 5150 III Head's size fool you, it packs a serious punch. This 50-watt amp is loaded with seven 12AX7 preamp tubes and two 6L6s in its power section, delivering enough arena-filling volume and copious tonal attitude to rattle the windows and shake the rafters. Three channels with comprehensive tone-sculpting control supply you with plenty of sonic possibilities. Dial up chimey cleans for rhythm work, hit the included footswitch to call up tasty crunch, then hit it again for face-melting lead tones. For massive volume and tone in a compact package, check out EVH's 5150 III Head.
Big volume in a scaled-down chassis
The EVH 5150 III Head gives you bone-crunching, arena-filling volume — in a compact, lightweight chassis. If loud is your band's thing, the 5150 III Head's two 6L6s are only too happy to oblige — putting out 50 watts into 16-, 8-, or 4-ohm loads. This gives you lots of freedom when considering speaker cabinets to build your rig. Whether you choose EVH's compact 212, 112, or traditional straight-front 412 cab, one thing's for sure — your bandmates (and audience) will have a hard time believing the 5150 III Head is only a 50-watt amp!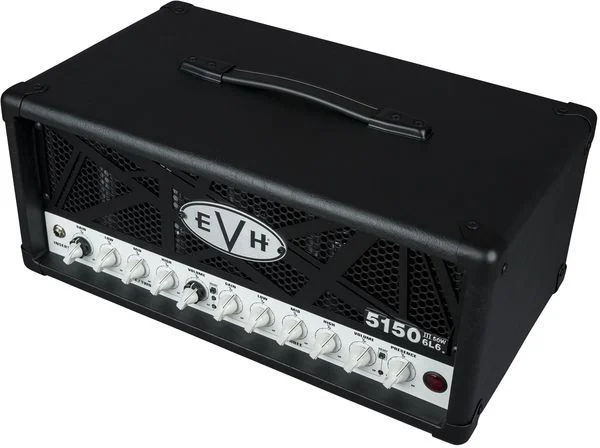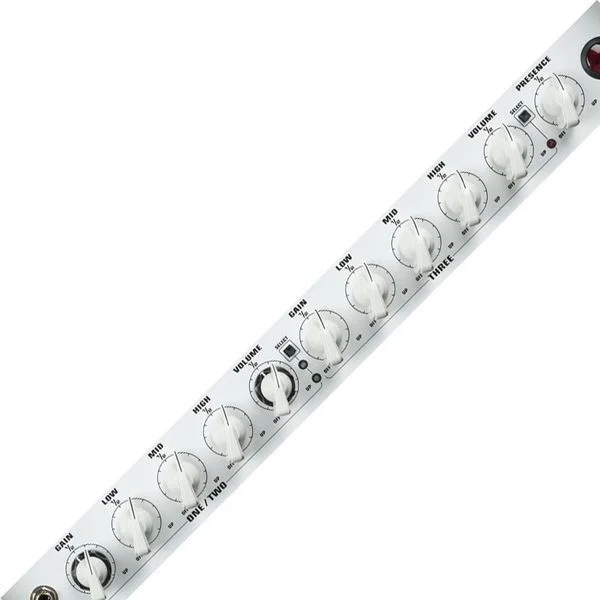 Copious tone mojo — and the means to control it
With the EVH 5150 III Head, you get an invitation to an all-you-can-eat buffet of tantalizing tones. The 5150 III Head is not all about how much stage volume it spits out. Once you come to grips with how loud it is, you realize that this little head gives you an amazing degree of tone-sculpting control. A Resonance control tailors the amp to different cabs. A global Presence control dials in the perfect amount of bite. You also get a shared 3-band EQ for channels 1 and 2 and an independent EQ for channel 3. Channels 1 and 2 feature dual-concentric Gain and Volume controls for independent control of each channel. From glassy cleans to full-on pyroclastic surge, the EVH 5150 III Head is a tone monster.
A classic American amp
The EVH 5150 III Head is based on a classic amp — the legendary EVH 5150. As Edward Van Halen's personal statement on guitar tone, the basic design has been rocking stages around the globe since the early '90s. Now in its third iteration, the 5150 III Head has been refined and updated with the latest technology and is available in the original 100-watt version as well as the amazingly loud and compact EVH 5150 III Head.